MEXCLA MUSIC TRAILER
DEUTSCHE WELLE INTERVIEW
http://www.dw.com/en/the-beat-goes-on/av-18664781
Deutsche Welle or DW is Germany's international broadcaster.
The service is aimed towards audiences outside of Germany and is
available via television, radio and the Internet.
JXELTER performed at DISNEY CONCERT HALL
@
CALIFORNIA INSTITUTE OF THE ARTS
AYOTZINAPA performed by MEXCLA MUSIC
EHECTAL perfomed by MEZCLA MUZIC @ THE WILD BEAST
@
CALIFORNIA INSTITUE OF THE ARTS
Powered by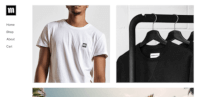 Create your own unique website with customizable templates.